OxCal > Calibration Curves
Calibration Curves

---
---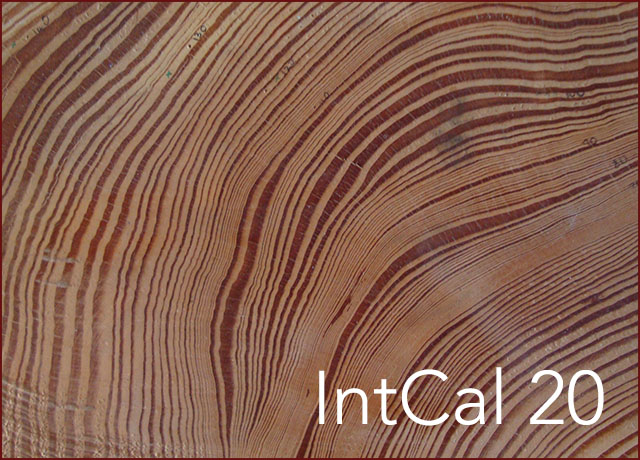 The main curves recommended for calibration are:
For comparison with older calibrations the following are also included:
For post-bomb results the function R_F14C() should be used which uses results in the form of F14C as defined by Reimer et al. 2004. As a default OxCal works on a resolution of 0.2yr with such data. To obtain results similar to those for the non-smoothed curve in CALIBomb (Reimer et al. 2004), you should set the resolution to 0.01. For many purposes you should consider adding a Reservoir time constant in this time period as even short-lived plants grow over several months.
---
The recommended marine curve is:
For marine calibrations you will need to find an appropriate ΔR offset from the CHRONO Marine Reservoir Database. Note that these are different to those required for previous marine curves.
For comparison with older calibrations the following are also included:
---